9 Home Treatments for Shortness of Breath(Dyspnea)
Dyspnea is the medical term for the shortness of breath which is a discomfort condition when you suffer from difficulties in fully getting the air into your lungs. Moreover, problems with your lungs and hearts can also have a great impact on your breathing. Some may even experience shortness of breath in a sudden short periods of time while others might suffer from it for a longer period.
If your shortness of breath is not due to medical surgery, you might try out these below natural home remedies for alleviate the condition. There are many simple home remedies including changing position which can help to relax your airways and body.
Below are most common natural home remedies to relieve shortness of breath.
Pursed-lip breathing
One of the simplest way to get rid of shortness of breath, pursed – lip breathing can quickly help you to slow your pace of breathing thus, deepen and improve your breathing. It also helps to release air that has clogged in your lungs. It can be used whenever you are suffering from shortness of breath especially when you are doing a difficult activity such as lifting heavy objects, bending and climbing the stair.
How to do:
Slowly inhale via your nasal passages for about two counts and keep your mouth closed
Purse your lips like you are whistling
Exhale slowly and gently through your pursed lips.
Sitting forward
Relaxing while sitting can help to relieve your body and make the breath process easier
Sit in a chair, put your feet on the floor and lean your chess a bit forward
Slowly rest your elbow, your knees and keep your hands on your chin
Remember to keep your body relaxed.
Sitting forward supported by a table
If you are sitting in front of a desk using a chair, you may find this position will be easier to restrain your shortness of breath
Sit in a chair, put your feet flat on the ground and lean your chest a bit forward and relax your arm on the table.
Rest your head on your arms or you can use a pillow.
Standing with supported back
Standing in the correct position will help you to relax your body and keep your body relieved.
Stand and face your back into a wall, relax your hips
Keep your feet apart and put your hand your thighs and relax.
Lean a bit forward and dangle your arms gently in front of you.
Standing with supported arms
You can stand near a desk or anything that is similar to a table that's just lower than your shoulder.
Rest your elbows on the furniture and keep your neck muscle relaxed.
Put your head on your arms and relaxed.
Sleeping in a relaxed position
Many people suffer from shortness of breath during their sleep. This can cause you to wake up regularly because your body thinks that you are thirsty and lack of water, which can diminish the sleep quality and duration.
You may try to lie on your side and put a pillow between your legs and remember use your pillow to elevate your head so that you can lie down easily.
Alternatively, you can lie down on your back with your head being supported by pillow and your knees being bent by putting a pillow below your knees. These position will support your body to clear your airways and make breathing easier.
Diaphragmatic breathing
This method can also support you to get rid of shortness of breath
How to do:
Sit in a chair, bend your knees and keep your shoulder, neck and head relaxed.
Put your hand on your belly.
Inhale slowly via your nasal passages
You should feel your belly move when you inhale.
When you exhale, try to tighten your muscles. And you should feel your belly being fallen inward as well.
Try to focus on exhaling rather than inhaling. Keep exhaling for a longer period than usual before repeating the process.
Repeat the process for about 5 minutes.
Using a fan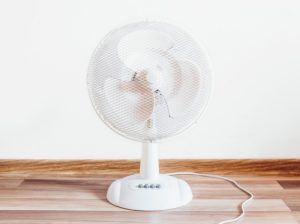 It is proven that cool air can aid in breathing process. So you can point a small hand – held fan toward your face which can help your symptoms.
Drinking coffee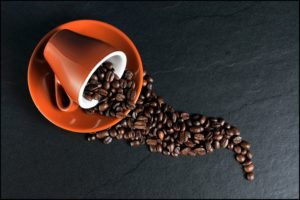 A study shows that caffeine can relax the muscles in nasal passages of people with asthma. This can enhance lung function for up to four hours.
Lifestyle changes to cure shortness of breath
The causes of shortness of breath may vary, some of which are serious and demand emergency medical care. Less emergency cases can use natural home remedies to treat.
You can alter your lifestyles to treat shortness of breath:
Avoid smoking and chewing tobacco
Avoid exposure to allergens, environmental toxins and pollutants.
Losing weights if you can
Avoiding exertion at high elevations
Staying healthy by having sufficient sleep, eating well and visiting doctor for any underlying medical issues
Following the suggested treatment plan for any underlying illness like COPD, bronchitis and asthma.
When to call a doctor
Call emergency immediately, and site down in case you:
Are suffering from sudden medical emergency
Do not have sufficient oxygen
Experience chest pain
You should visit doctor in case you:
Suffer from frequent or continuously shortness of breath
Experience tightness in your throat or wheezing (having whistling sound when you breathe)
You should also visit your doctor in case your shortness of breath comes with:
Difficulty in breathing while lying
Swelling feet and ankles
High fever, cough and chills
Wheezing
Shortness of breath becomes worsen