Social Media Privacies and Monitoring Tips for Non-Tech Savvy Parents
Social Media Privacies and Monitoring Tips for Non-Tech Savvy Parents
The widespread adoption of digital technologies and prevalence of the internet access have made the post-millennial kids more tech savvy than their millennial parents. Today's kids grow up having smartphones and tablets in their hands and mingling with their buddies through media apps. It would not be erroneous to assert that internet and social media are driving our teens' lives and influencing their way of living even more than their parents do. While on one side, these technologies are getting our teens introduced to the whole new digital world and boosting their self-esteem, on the other, these are exposing them to predators, crooks, online sex c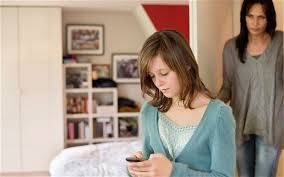 rimes, pornography, and horrible stuff.
In the digital age, parents are responsible to safeguard their kids from the potential online dangers as well as the vulnerabilities of the real world. For the non-tech savvy parents, it can be complicated to get to know what is going on in their kids' cyber lives; what type of experiences they have been facing; what they are learning there and what is inspiring them. It is the need of the hour to be involved with teens in their online world and stay on top of the stuff that is influencing their lives.
Given is the guideline how non-tech savvy parents can monitor their kids' digital behaviour and help them resolve the social media privacy concerns.
Stay Informed and Learned
Parents are not just liable to instruct kids about the world but they are also required to stay updated and informed of the trends. In the digital age, the parents are required to stay on top of the technology trends because it is the foremost influencer in their kids' lives. Let your kids help you create an account on social media and adding filters to their Snapchat photos and videos. There are numerous videos and tutorials on the internet that help you get your queries answered. Learn about the new and popular apps, software, gadgets, and games so you can ensure their kids are not using anything inappropriate.
Social Media Privacy Settings
The social media and instant messaging apps provide privacy settings to enable the users to prevent annoying and obnoxious persons from finding and connecting with them. If your kid is using any media app, make sure he/she uses the privacy settings of the app and set the profiles private rather than public. Whatever you post on a public profile can be seen by anyone but the stuff posted on a private profile can only be seen by those you choose. Sit with your kids and help them decide what privacy settings they may find secure and comfortable.
Use Grandma Rule
Whatever you post on the internet remains there forever, so avoid posting anything you may feel guilty about sometimes later. The Grandma rule can be prolific in getting your kids understand the menaces of posting inappropriate and private information on the web. This rule guides kids that they should not post such stuff on social media platforms that grandmother would not please to read or watch, and if certain stuff is not applauded by your granny, it won't be appreciated by others as well.
Password Protection
Get your kid understand the sensitivity of the passwords whether it is on their mobile or social media and emailing account. Your kid may share the password of her Instagram account with her close friend for whom it may not be of as confidential as it should be. Learn ways to set and remember a strong password and share the tactics with your offspring. Let your kids decide whether they want to share their password with you or not but if they do it would be more convenient for you to monitor their activities in the digital world. If your kid loses control on any of its online accounts instantaneously change the password of all other accounts as well.
Establish Digital Boundaries
'Rules' is probably the most unpleasant word in teens' dictionary but undoubtedly the most effective in promoting discipline and self-control. Make rules for the use of mobile phone, computer, internet and social media to prevent kids from becoming addict to these technologies. For example, you can set rule to prefer humans over technology. This rule prohibits using the mobile phone in public and putting it in silent mode. Moreover, you can prevent kids bringing their mobile phones to the dining table and using social media and internet after a certain time of day.
Use Parental Controls
The parental control software helps parents keep tabs on the mobile phone and computer activities of children. You can spy on the social media accounts and other online accounts of your teens and can monitor their internet use. Meanwhile, you can block objectionable websites and age-inappropriate stuff available on the internet to prevent your kids from exposing to porn and adult-oriented material. The digital monitoring also enables parents to safeguard their kids from cyberbullies, online predators, catfishers, and scoundrels.