Reasons why cryptocurrencies are the future of global economy
While most of the countries in the world are democratic today, it can hardly be said that we control what is around us; not even our own money. The point is, even though banking and finance services are convenient, banks have always had taste of crisis from time to time, which has put our money at risk. The reason why Bitcoin blockchain enjoyed immense attention and mass acceptance in a few years, which of course was the time it took to introduce something as revolutionary as blockchain to the world, is that it partly handed over control to those who understood and accepted it. In this article, we will take a look at why crypto tokens and cryptocurrencies are at the core of everything we are going to witness in future: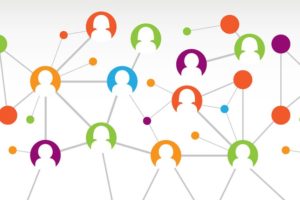 Peer-to-peer
Peer-to-peer structure is how cryptocurrencies conform to the fact they are decentralized, and even though unlike Bitcoin, cryptocurrencies may have a founder, but there is no authority that defines the flow of value in a cryptocurrency network. In fact, even the smallest changes in the network are consequences of what happens at a single node. For example – in a financial transaction, A is the sender, B is the receiver, and C is a collective term for all the other participants on the network. So if A sends a Bitcoin to B, they will initiate a chain reaction, the purpose of which is to send the copy of this transaction to each node on the network. This is how blockchains truly justify the meaning of decentralization, and hand over authority, in a way, directly to the people. And in case you are wondering how feasible these peer-to-peer transactions are, cryptocurrency wallets – a product of mobile app development and decentralized apps – make everyday transactions possible with a few taps.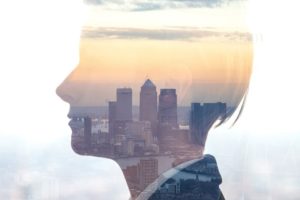 Transparency
To trust a newly found concept that is blockchain, with their money, it was expected that people would demand something they can find credible. And that is exactly what blockchain technology gave them. Cryptocurrency transactions promote transparency by openly maintaining transactional records. Anyone can track cryptocurrency transactions on various websites and portals, with the help of a hash ID that pertains to information stored on blockchain. Some of the biggest websites that allow one to track blockchain transactions are blockchain.info and blockcypher.com. Mobile app developers have also created mobile apps for exploring blockchain transactions.
Integration
In their early stage, blockchain was recognized by the world as something that was a new start in itself. For people, although cryptocurrencies contained the potential to form new currency ecosystems, the reluctance to make full-fledged use of blockchain was always there due to lack of integration with current technologies. But in past couple of years, advancements like Bitcoin ATMs, decentralized mobile applications etc., changed the perception of people towards blockchain technology. At present, some of the greatest blockchain products like Grid+, Pundi X, NuMoney store, have shown the world how blockchain tech is ready to be integrated with existing technology infrastructures. Nothing wondrous about it, at present, mobile app development companies are building app solutions that can readily be integrated with underlying blockchain(s).
Low transaction fee
This is rationally and probably the most appealing characteristic of blockchain transactions; they charge remarkably less for sending and receiving money, regardless of the time or region where the transaction takes place. This is possible for blockchain technology because there is no need for a third party channel like MasterCard or Visa that verifies or acts as a middleman in international transactions, thereby allowing individual and even businesses to reduce costs.
Executional abilities
Apart from Bitcoin, another name that rose to fame has been Ethereum, and the Ethereum clearly has a lot of potential compared to other blockchain, especially in a technical sense. While most of the blockchain solutions focused on transactions or something allied, Ethereum discovered smart contracts, which unlocked the potential of creating contracts with pre-defined terms and conditions, under which any type of transaction or exchange of anything tangible or intangible can be carried out. At the heart of Ethereum, sits ETH (Ethereum token), which is an ERC20 token used in Ethereum transactions.
The inventor of Bitcoin is still unknown, which makes the goal of founding cryptocurrencies, unclear. However, what is apparent from the growth of these cryptocurrencies, is that they have a clear potential in replacing fiat money, through a system of their own, which is unbiased, transparent, decentralized and autonomous. Although the goods that we listed in last sentence are quite appealing, the autonomy of cryptocurrencies, especially Bitcoin, could be troublesome for cryptocurrency holders in future.
Author bio:
Lokesh Chandra K N works as a Business Development Executive at FuGenX Technologies, – a part of USM Business Systems Inc. – which is world's leading mobile app Development Company in USA
. As an experienced technical writer, he is capable of providing content for various static and trending topics in the technology space. cryptocurrency news