TOP 5 TRUTH & MYTH ABOUT BITCOIN YOU NEED TO UNDERSTAND
Bitcoin is a cryptocurrency in simple terms a digital currency. This currency is created by Satoshi Nakamoto in 2009 based on mathematical proof. This virtual currency has brought the boom in the market with the sudden rise in its value. There is mixed outlook. Economists on one side are telling bitcoin to be a future currency whereas other is saying it a temporary rise. So the public is dazed on bitcoin.
Here are some truth and myth that can bring you out from this flustered state
5-TRUTH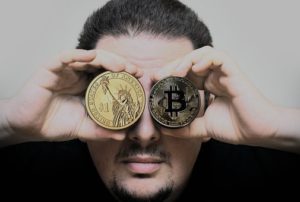 Creating a bitcoin is just a plain sailing. Anyone from anywhere can create their own and individual bitcoin in just a few seconds. Unlike bank formality there no set of question that you have to answer. Creation of bitcoin is much simpler than any other work in several banks.
In case you lost any data on your bank account or any other stuff from it, you can get back from your bank after going through a scheduled procedure. There is full security to it. But it's not the same with bitcoin if you are in the position where you have lost your hard drive, forgot your password there is no other way to get back to your virtual money. And ones you did a transition it can cont be reversed.
There is a blockchain, which keeps your single data save. All the transactions are transparent. However other bitcoin users can see your invested bitcoin but cannot see the investor. Therefore your identity remains unknown to them.
Bitcoin setup is a decentralised system. There is no central authority for it so the probability of affecting bitcoin value automatically reduces to nill. Each system which does the transition becomes the part of the network.
Bitcoin-like any other precious thing on earth is limited. Usually, common people assume that they can get bitcoin when they want. But bitcoin is present in limited number. It's just circulated among the users. So this is the biggest truth about bitcoin as the public are unaware of its availability.
5-MYTH:-
There are rumors that there no transition fees. Somehow it's true but not totally. There are no charges on bitcoin you transfer. But when you transfer your bitcoin in dollars, euros or any other currency there can be charged. But that is not a matter of concern the cost is minor to afford.
Began with the value of few dollars it has now come around 14,000 dollars. Its value isn't affected by any of the government or any other private institution. This is its best part of bitcoin. On other side fluctuation of any other currency depends on some institution, government or market situation. Bitcoin value depends on common public or its users. The demand for bitcoin sets its value as bitcoin is a decentralised system.
This is totally a myth, bitcoin isn't accepted universally. Some have accepted it frequently, but there is some authority who are hesitating to accept bitcoin as this is a virtual currency and can be stopped accepting any time.
People who are not familiar with bitcoin often raise the question of its worthiness. They assume bitcoin to be useless on account that it is not accepted universally. And there are several if's and but with this system. And the major question they arise is that it is not backed by anyone. This one of the common myth.
The public is in doubt so let me clear this, the conventional way of the transaction is not getting effected anyway with it. Bank and government both are functioning smoothly.
I am RUCHIKA DHRUWEY, working with "INH News channel" INH News specially covers Chhattisgarh news. Besides that, I am a blogger and pursuing my graduation in journalism and mass communication from Guru Ghasidas central university, Bilaspur (C.G)